North County Network is your premier hosting provider and has experienced no down time in the last 3 years!
This picture says it all. A billboard could cost you $4000 or more for one tiny spot for one month.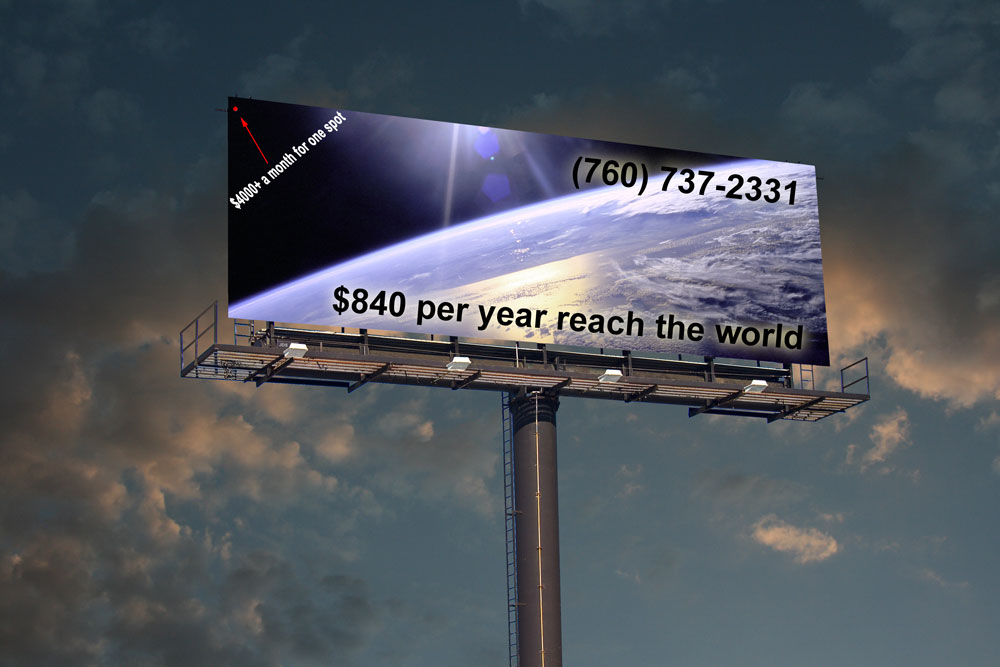 You could advertise in the yellow pages and subscribe to their add campaigns for thousands but do the results really pay off? You hear about a few success stories but you never hear about the 95% that spend more than they make.  If you do not see anything wrong because things seem to be going OK try to see what it takes to end your large advertising expense with YP. You will find that even if you tell them in advance you want it stopped they will keep charging you. Read your contract. You have to jump through several hoops in order to shut it off and if you miss that way early deadline to jump through all those very complicated hoops or fail to do one thing correctly they will still charge you.  This is something several of my customers have experienced and there are other complaints here.